For four decades, the roofing Burnaby professionals from Burrard Roofing & Drainage Inc. have provided professional commercial roofing services throughout Burnaby, New Westminster, Vancouver, Port Moody, Coquitlam, North Vancouver and West Vancouver. Whether you need to install, replace or repair the roofing system for your commercial building, our fully equipped roofing specialists will bring the benefit of their professional experience with commercial roofing systems your particular roofing project. Our company specializes in delivering total roofing solutions for flat, asphalt, and sloped roofing systems, as well as addressing perimeter drainage and building envelope. To ensure lasting results, every commercial roofing project is custom-tailored to your property. Suitable for all kinds of commercial properties and roofing systems, our commercial roofing services include:
Office buildings
Shopping centres
Banks
Retail stores
Shopping malls
Strip malls
Restaurants
Bars / pubs
Hospitals
Medical buildings
Long-term care facilities
Schools
Churches
And more!
Engineered to prolong your commercial building's life while improving energy efficiency, our commercial roofing systems are tested to provide year-round performance to guard against structural damages, problems with drainage and snow buildup, and roofing failures with little to no maintenance. With asphalt shingle roofing, asphalt, torch-on membrane roofing, tar and gravel, and laminate shingles, all of our commercial roofing products are GAF-approved and environmentally-friendly. Avoid accidents, damage, uncertainty, and other costly hazards by trusting our experienced team. Our work is backed by product and workmanship warranties and we only use high-quality roofing materials sourced from the industry's leading manufacturers.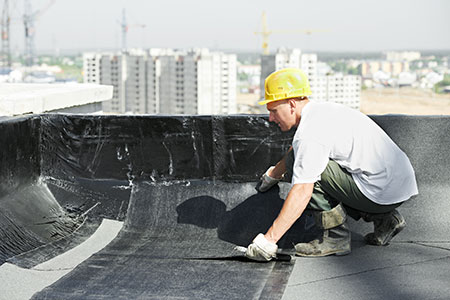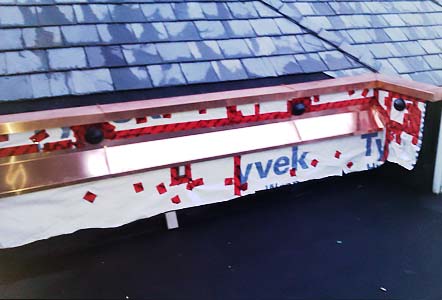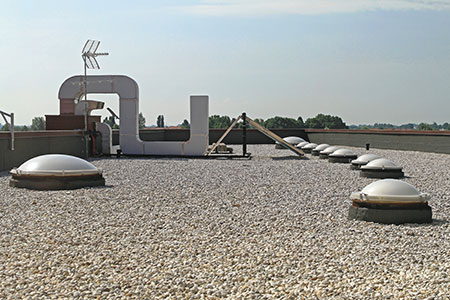 View Our Gallery
Many local commercial businesses depend on our roofing professionals for all their commercial roofing installation, replacement and repair needs, and we welcome your business! Registered with the Better Business Bureau, in addition to great commercial roofing services, we also provide superior services for residential roofing, drainage, and renovation for both homes and commercial buildings. For a better idea of what our team can do for your property, view our gallery of photos. Consult our reviews to learn more about our company. Information about warranties in the roofing industry can be found in our FAQs. Contact us today to schedule a free consultation or inquire about any of our services!